A typical audio CD can hold only 10 to 20 songs. This is because the format used to create audio CDs produces large, uncompressed files. A Jukebox disc, on the other hand, can hold hundreds of songs because compressed audio files copied to a Jukebox disc stay compressed.
Jukebox discs can be created using files saved in a wide range of formats. The discs can be played in any compatible device.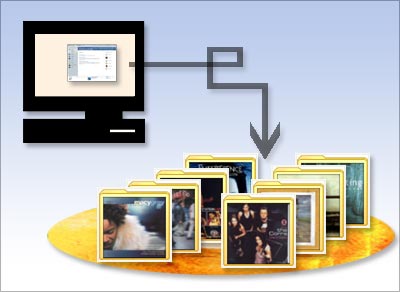 Step-by-step:
1. Select the Jukebox Disc project.
2. Click the Add Music button and use the Add Music window to select the files you want to add.
3. Use the Up and Down arrow buttons in the project window to arrange the songs in the desired order.
4. Insert a blank or rewritable disc into the recorder drive you wish to use.
5. Select the recorder drive from the Destination Selection drop-down menu.
6. Click the action button.