Audio CDs offer excellent quality at the expense of a large file size. One way to reduce the size of those files is to convert them to one of the many popular compressed file formats using the Rip CDs project.
Files in these formats can be played on compatible computers and music players and on some set-top disc players.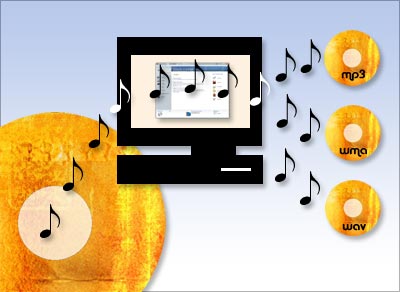 Step-by-step:
1. Select the Rip CDs project.
2. Insert an audio CD into your recorder drive. If necessary, select the drive from the Source drop-down menu at the top of the project window.
3. Use the checkboxes to select songs to convert.
4. Use the Destination Selection drop-down menu to select a location to store your new files.
5. Click the action button.